Ranger of the Year Competition
Posted on Wed June 29, 2022.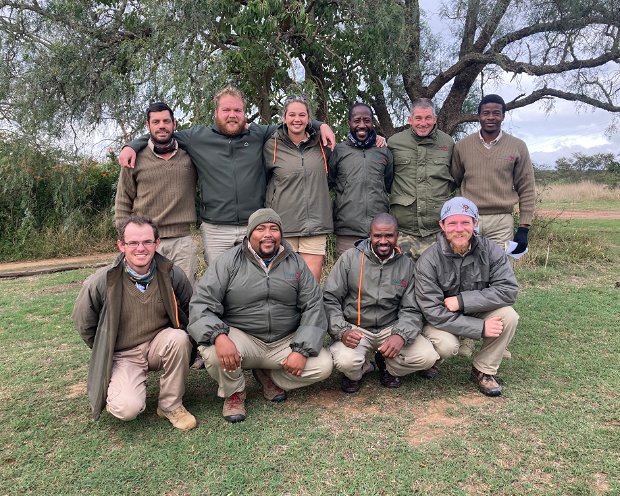 We are also pleased to introduce you all to our guiding team here at Pumba
Led by Head Ranger Phillip Gouza and Assistant Head Ranger Cameron Schmidt, the team may seem small, but they pack a wealth of knowledge and experience! We are excited to be having our first Ranger of the Year competition in 2022, which is designed to stimulate some healthy and fun competition between our guides.Points can be scored on advancing their studies, vehicle and personal appearance, guest feedback and assessments done on the team by Conservation Manager Neale Howarth and HR Phillip Gouza.
All of the guides will be assessed on their game drive experience, as well as their archery, fishing and specialist activity, which includes walks, night drive, birding safaris and photographic safaris, all of which are offered to our guests while they enjoy their stay at Pumba! So don't forget to leave a comment or review for you guide when you stay at Pumba, or, if you stayed with us in the last 6 months, pop us an email or message and mention you guide by name, every positive comment a guide receives is worth 1 point! There will also be additional challenges for the guides, such as a scavenger hunt with clues leading to more points hidden under rocks in the reserve, walking the boundary fence and other fun challenges. Keep an eye out for posts that will share the different activities and challenges the rangers will take part of for the rest of 2022.