Encounter Africa's Big 5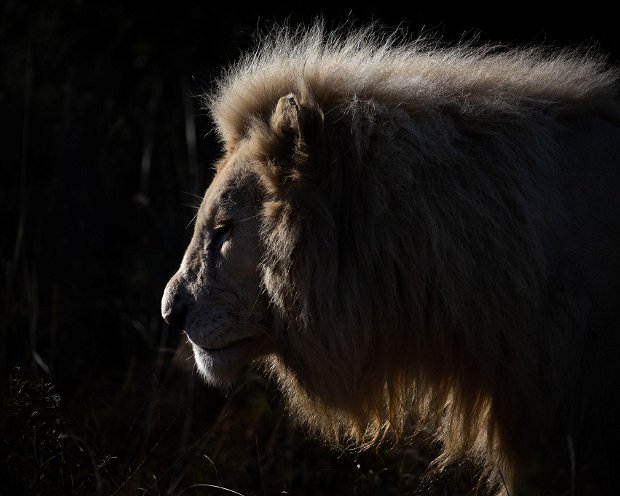 A term that was originally used by big-game hunters, who deemed the lion, leopard, rhino, elephant and buffalo the most difficult animals on the African continent to hunt on foot. They are known to be dangerous and it was considered a feat by trophy hunters to bring them home.
Today, these majestic animals are considered a "must-see" on an African safari trip. Pumba Private Game Reserve is the proud home of all 5 species of the Big 5. Encounter the Big 5 in their natural habitat in a free roaming, self-sustaining environment.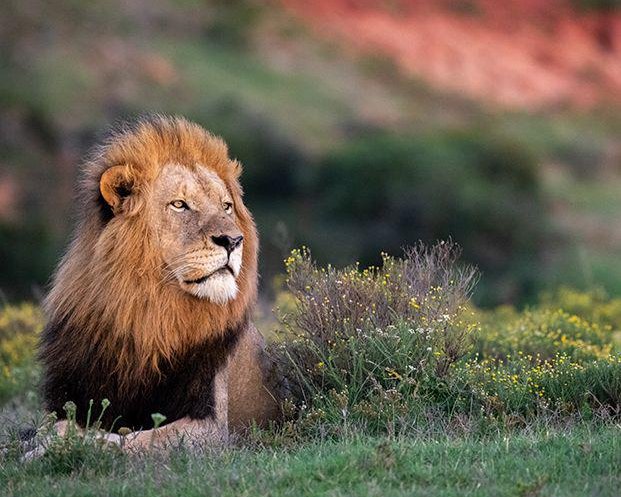 Lion
One of Africa's most unforgettable experiences is hearing a lion's deep roar at night. It is a sound that travels up to 8 kilometers! Lions are the biggest and most social of the African cats, living communally in prides that can consist of up to 25 members. At Pumba, we have a pride consisting of Tawny (golden) and White Lions. 
The lion is Africa's top predator and the second largest big cat in the world. Lions spend up to 20 hours of the day sleeping and resting, in order to conserve energy for hunting and territory-guarding activities at night.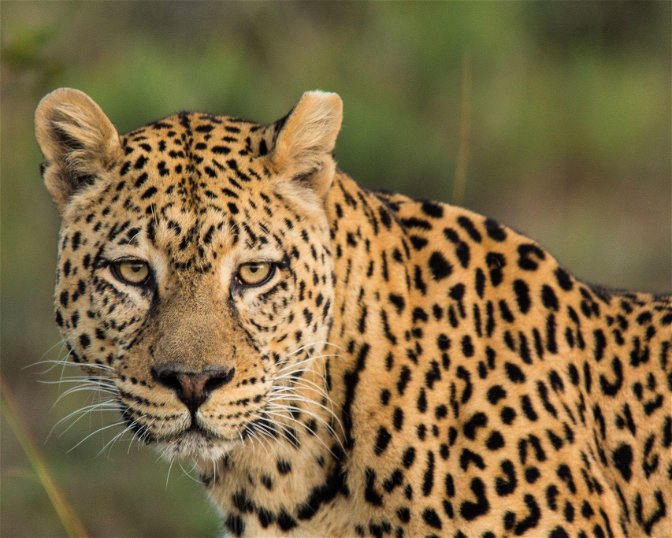 Leopard
This is the most elusive, and also the smallest, of the five. Leopards are solitary cats with large territories, which is why you never see them in groups or pairs (except during mating season - male and female leopards spend only a brief time together and then go their separate ways again).
Leopards are capable of carrying animals heavier than themselves and will often drag their prey into the fork of a tree several metres off the ground. This tree "lardering" protects the carcass against scavengers and allows a few days of undisturbed feeding.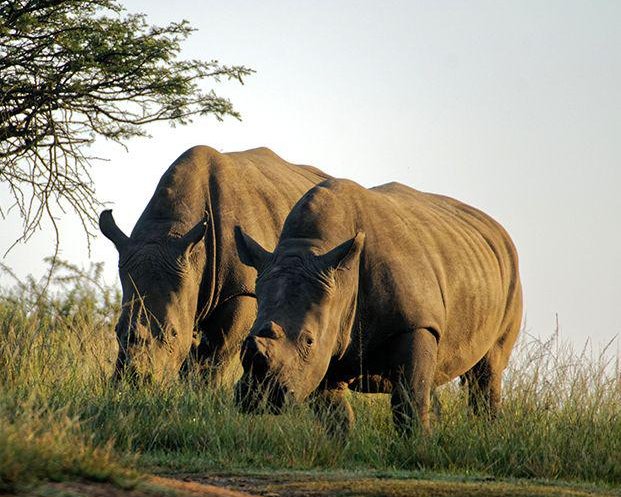 Rhinoceros
Rhinos—with their awe-inducing presence and unique appearance—are some of the most fascinating animals on the planet. They are massive and look prehistoric, almost as if you're looking at a dinosaur in real time. And sadly, they are one of the most threatened species on the planet.
The word rhinoceros is a literal mix of two Greek words that best describe how they look: rhino (nose) and ceros (horn). Because of their huge bodies, strong horns and thick, armour-like skin, rhinos have no natural predators. Being herbivores, they themselves aren't predators either.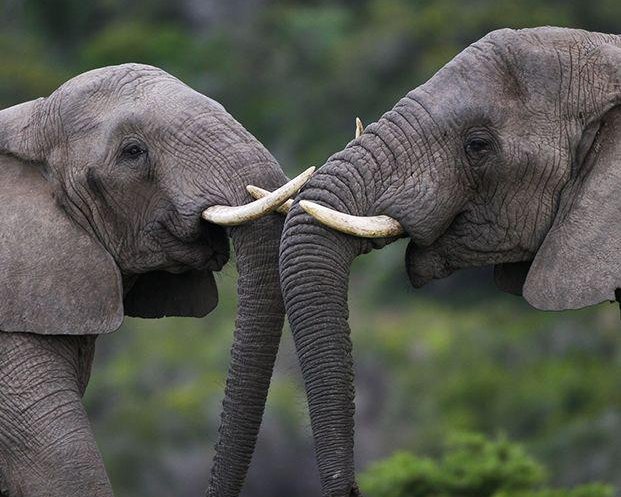 Elephant
African elephants are the largest land mammals on Earth and seeing them up close in the wild is an experience that will stay with you for a lifetime. 
Elephants are matriarchal, meaning they live in female-led groups. The matriarch is usually the biggest and oldest. She presides over a multi-generational herd that includes other females and their young. Bulls tend to roam on their own, sometimes forming smaller, more loosely associated all-male groups.
They are extremely intelligent animals and are known as ecosystem engineers, shaping their habitat in many different ways. From creating waterholes during dry season to spreading seeds with their dung and keeping the landscape open for zebras and other animals to thrive.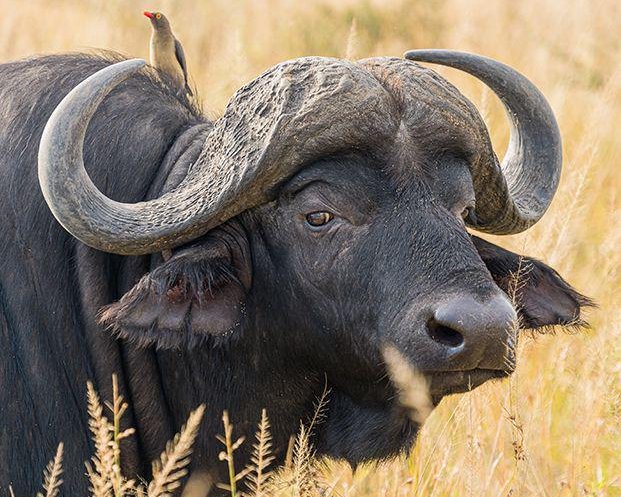 Cape Buffalo
The Cape buffalo is often referred to as the "mafia" of the animal kingdom because of its steely gaze and unnerving demeanour that makes you squirm in your seat.
This mean, moody and magnificent animal is possibly the most dangerous of the Big Five, especially if you are on foot. Buffalos are said to have killed more hunters in Africa than any other wild animal. They have excellent memories and always seek revenge, ambushing animals who have previously attacked them. They have even been known to attack people who have harmed them years after the event, so you definitely do not want to get on their bad side.