The Arrival of Another Baby Elephant
Posted on Thu January 19, 2023.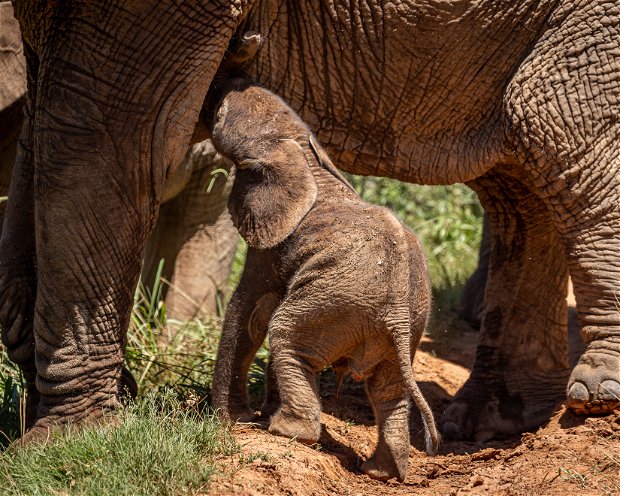 We are thrilled to announce the arrival of another baby elephant that was born at Pumba on Sunday morning! This is the 2nd baby elephant born in the past 6 months and our guests were thrilled to share in this special find on Sunday morning. The guides have managed to identify that the new arrival is a little girl and she is loving all of the attention from the different females in the group. The guides have been especially fascinated by how this little girl feeds off multiple different females so readily, showing no specific preference to her mother who, as a first time mom, seems grateful for the support. Her family has been extremely protective of her but has still allowed some fantastic viewing within a safe distance. We can't wait to watch as she finds her feet and gets up to no good with her little cousin.