What's the best time of the year to visit Pumba?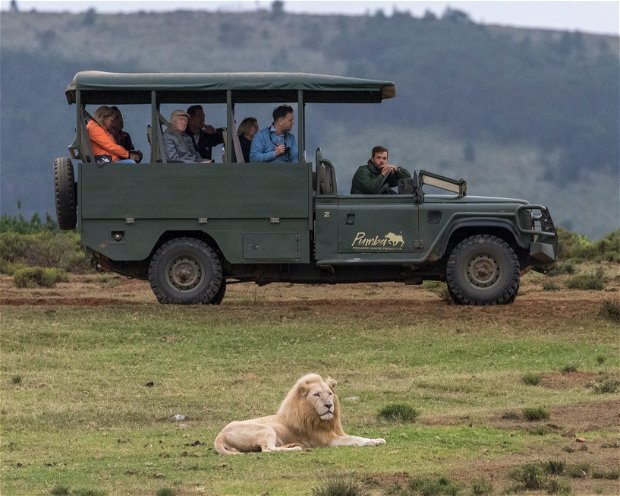 South Africa has vast landscapes, terrains and many different eco-systems, making it an idyllic holiday destination no matter what time of year you choose to visit. South Africa generally experiences sunny weather with mild rainfall during the year. The weather in South Africa, particularly in the Eastern Cape, can get difficult to predict where one may experience four seasons in one day.
 The summer season (December-February) is probably the most inviting season for guests to visit Pumba Private Game Reserve. The days are much longer and temperatures can reach up to 30 degrees Celsius. This allows for an extended time to partake in all the activities offered on the reserve.
During Autumn (March-May), you can experience a drop in temperature and the average temperatures are around 21 degrees Celsius. March is still relatively warm but as the winter months approach, it does tend to cool down much more. The days are relatively warm and there are fewer guests around if you would like a more tranquil and serene time to visit.
The Winter months in South Africa (June-August) bring about days that are much cooler and relatively shorter than days in the summer months. Average temperatures reach about 16 degrees Celsius. South African winters are not as harsh as the rest of the world but, the days are cool and the nights tend to get rather cold. The one benefit of visiting in the winter months is the wildlife activity. It is easier to encounter our wildlife during the winter months because of the sparse vegetation and a drop in the humidity, making it much drier. This draws wildlife out to the waterholes.
Spring in South Africa (September and October) is a great time to visit our reserve as there is a significant rise in the temperature from the cold winter months and the vegetation and flowers flourish. The average temperature is about 20 degrees Celsius. The days are delightfully warm and are longer than the days in winter. Spring is also exciting as many babies are born during the springtime.